STIRLING'S ONLY OPTICIAN AND OPTICAL LAB
FREE N.H.S. EYE TESTS FOR EVERYONE WITH NO TIME LIMIT AND A FRIENDLY SERVICE.
FIND US AT 30 BARNTON STREET, STIRLING FK8 1NA
TELEPHONE 01786 461155

@Optical.Illusion.Stirling
******IMPORTANT NOTICE******
04/04/2022 FINALLY AFTER 2 LONG YEARS THE DOOR IS OPEN!!
WE ARE STILL OPERATING AN APPOINTMENTS SYSTEM FOR COLLECTIONS,
DISPENSES AND REPAIRS.
FEEL FREE TO COME IN AND BROWSE BUT BE AWARE THAT PRIORITY WILL BE GIVEN TO
ANYONE WITH AN ALLOTTED APPOINTMENT.
EYE HEALTH CHECKS
Included in your free N.H.S. eye test are checks for glaucoma, cataract and macular degeneration as well as many other eye conditions.
Our optician will also take a photograph of the back of your eyes using a digital retinal camera which can pick up the smallest of abnormalities. Any abnormalities detected will be recorded and compared in future checks. If deemed necessary, you will be referred to the eye clinic for further investigation.
YOUR EYE TEST
Every eye examination will be tailored to the individual patient. We strive to make our patients as relaxed and comfortable as possible.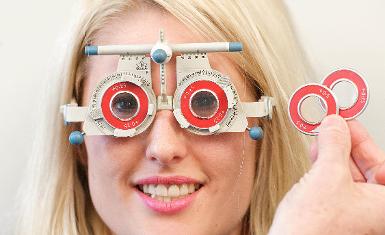 WE ARE UNIQUE
In addition to free N.H.S. eye tests we are unique, why?
We are unique because we have our optical lab on site. Our own lab means that we do not out source our glazing to anybody else and therefore we have complete control over the standard of glazing produced ensuring that it is always of the highest standard possible.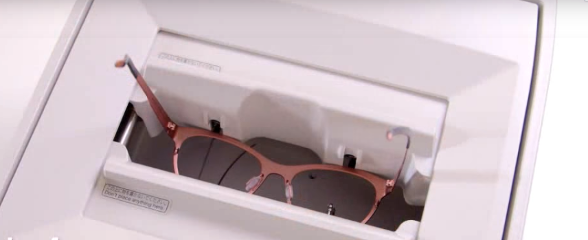 OUR SERVICE AND COMMITMENT TO YOU
We pride ourselves on our fast and friendly service, tailored to fit your specific needs. Why not pop in and see our fabulous range of frames. We have something for everyone, from our best value products, to our designer range and everything in between. You're sure to find something that catches your eye.
Optical Illusion is an ethical practice we will never sell you anything that you do not need. We do not work on commission and therefore we will only ever give you the best advice on lenses and coatings suited to your particular needs.