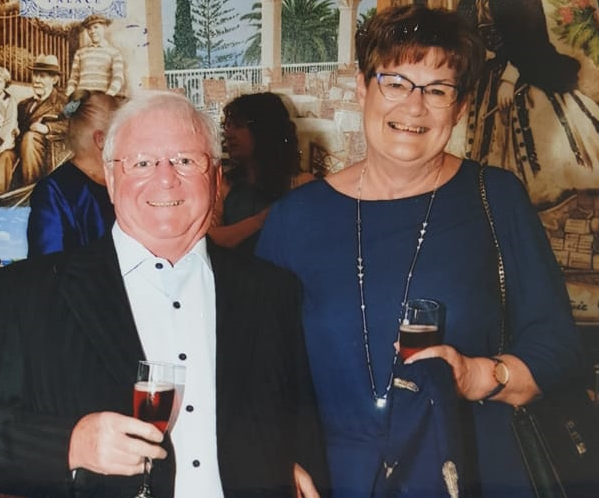 ALL ABOUT US
In 1982 Scott's dad Les started L.H. Optics. Together with Scott's mum Carole they took a great risk in opening an independent optical lab, making glasses for independent opticians throughout the Central belt. That risk proved to be one worth taking as the company went from strength to strength and the name of L.H. Optics becoming synonymous throughout the optical industry for quality and service.
Scott joined his mum and dad straight from school in 1988 and learned his trade from dad Les who was known to be one of the best glazers in the optical industry.
L.H. Optics continued to grow along with the reputation for quality and service.
If you have had glasses from an independent optician in Stirling, Dunblane, Bridge of Allan, Auchterarder, Callander, Alexandria, Dumbarton, Glasgow, Denny or Muirhead then the chances are very high that your glasses have been made up here at L.H. Optics.
Helen joined the company in 1998 as a delivery driver/administrator and is now Practice Manager.
In 2002 Les retired and handed the reigns to Scott along with his reputation as one of the best glazers in the optical industry.
In 2010 L.H. Optics opened Stirling's first factory outlet Optical Illusion.
Word spread very quickly about our reputation for quality, service and price and we were welcoming new patients daily.
In November 2017 we took the decision to become a fully operating optical practice and welcomed Andy Gibbs our Optometrist.
In June 2018 we welcomed Elaine Robertson our new optical assistant and Carole finally retired after 36 years!
L.H. Optics continues to thrive and we are still making glasses for independent opticians from Ullapool and Inverness in the north to Maccelsfield in the South.
Optical Illusion is growing day by day and like L.H. Optics our reputation forquality and service is growing and the advantage of having everything in house is that you as a patient are getting a combined 75 years of expert experience.

© Copyright opticalilusion