SERVICES WE OFFER

Free N.H.S. eye tests tailored to your needs with no time limit.
N.H.S vouchers issued and also accepted from other opticians.
Prescriptions accepted from other opticians.
Quick turnaround – we keep single vision lenses in stock.
Varifocal lenses come with a 3 month non-tolerance guarantee.
Our top of the range AR coating comes with a 2 year no quibble anti scratch guarantee.
Expert advice on the best frame and lenses for your prescription.
We can calculate how thick your lenses will be.
Frame repairs.
Rimless glazing specialists.
Excellent choice of frames from our budget range to designer brands.
Great choice of kids frames. Kids frames can be modified for the perfect fit.
Prescription sunglasses.
Prescription sportswear - cycling, swimming, snorkeling, football.
We can replace the lenses in your own frame at no extra cost.
RE-USING YOUR EXISTING FRAME
Not had your eye test here? Not a problem, we are happy to use any optician's prescription to make your glasses. If you are happy with the frame you have and it is in good condition we can put new lenses into your frame for you
Specialists in complex prescriptions.
High minus or high plus prescription, prisims?
We specialise in complex prescriptions and are renowned for the quality of our work and our exceptional standard of customer service.
Premium branded lenses from Hoya, Essilor, Zeiss and many more

.
As an independent lab we have no affiliation to any particular brand therefore we can supply lenses from all lens brands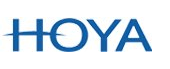 © Copyright opticalillusion